We deliver proven state-of-the-art powder coating chemistries to meet the performance, aesthetic, and application requirements of our customers.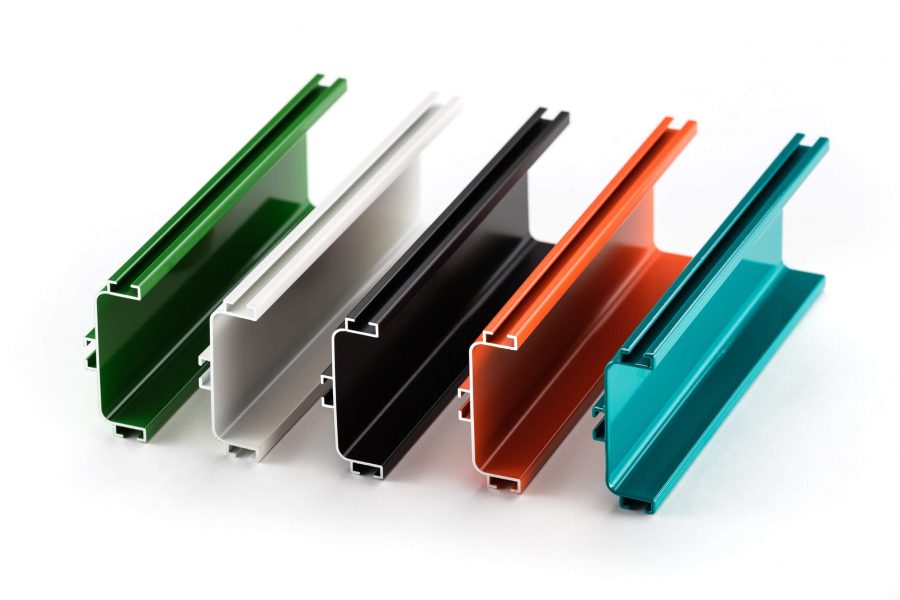 Architectural
Premium quality, weather resistant powder coating for the highest weathering stability demands. With these products, long-term gloss preservation and color stability have been sustainably met. Our Architectural products significantly extend the range of performance of extreme weather-resistant powder coatings typical to the industry (super durables) in terms of weathering capacity. We can provide powder coatings that meet or exceed AAMA 2603 and 2604.
Epoxy
For interior and non-critical weathering applications where chemical, electric, or possible livestock ingestion environments are encountered. Typical applications are on lab furniture, water/well pumps, certain engine components, children's toys, certain electrical components, and livestock gates/fence posts. While "chalking" will occur progressively on outdoor exposure, protective properties are not impaired.
Epoxy / Polyester Hybrids
For interior use where indirect UV exposure occurs, or where much better color stability in varying cure cycles is desired. Achieving a good balance between Epoxy and Polyester, this coating is the best choice for display/store shelving and most indoor appliances.
High-Heat Resistant
Patriot Powder Coatings offers silicone resin based powder coating with heat resistance up to 1000° F. This product line is suitable for a wide variety of applications including fireplaces, barbeques, heating appliances, heat exchangers, automotive mufflers and headers, and other industrial applications. These are available in a variety of colors and finishes, as well as with antimicrobial properties.
Non TGIC Polyester
This coating uses a "Primid" type curing agent, developed as an alternate to TGIC curing systems. These coatings are used on a decreasing basis, primarily due to appearance issues at heavy film thicknesses. New raw materials and processes are continuously evaluated for ongoing product development and enhancement — improved properties, lower cost!
Polyester Urethane
Provides excellent leveling, smoothness and gloss. Superior hardness can be achieved (usually one "pencil" more than TGIC) and is designed for relatively low film build. Certain chemical resistances can be developed to a high level. This product is sensitive to cure parameters; they must be closely followed for optimum results.
Special Finishes
Textured
Hammer Tone
River Texture
Translucent
Gassing-Resistant
Wrinkled
Matte Finish
Clears
Antique Finish
Metallic / Bonded Metallic
Super Durable Polyester
This coating is also known as "enhanced polyester," providing superior UV and weathering resistance. Having excellent leveling and smoothness, plus significantly increased hardness over Kynar or other fluoropolymer filled products, it has a proven track record of 10 years in Architectural applications. This coating meets AAMA 2604-98 requirements.
TGIC Polyester
This is the most "forgiving" exterior powder coating (vs "non TGIC" polyesters). Excellent weatherability, toughness and color stability are hallmarks. Appearance is best at 1.5 mils and over. Very flexible, these coatings can be "post formed" provided proper tooling setups are used. A wide range of cure temperatures and dwell times can be used.